Vetted products and resources that will help you live the Gentleman Spy lifestyle.
CULTIVATING THE GENTLEMAN SPY ATTITUDE
The Gentleman Spy is confident, but that is built upon his skill of always knowing what is going on around you and being prepared for any situation or social encounter.
Whether it's scoping out the lay of the land and knowing where the exits are or seducing the most beautiful woman in the room, your situational awareness and social engineering skills contribute to the self-assuredness you need.
Browse below for books, websites, and information to help you step up your game.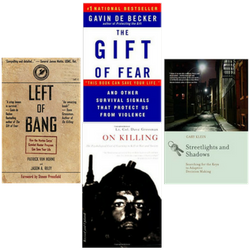 Books — Left of Bang: How the Marine Corps' Combat Hunter Program Can Save Your Life, by Patrick Van Horne and Jason Riley
The Gift of Fear, by Gavin de Becker
Streetlights and Shadows: Searching for the Keys to Adaptive Decision Making (MIT Press) by Gary A. Klein
On Killing, by Dave Grossman isn't directly about situational awareness, but covers related mindset issues that come into play throughout the Gentleman Spy program and lifestyle.

Online Resources — By Patrick Van Horne (author of Left of Bang), CP-Journal.com has more excellent resources including his own online Tactical Analysis Course.
Private Intelligence Organizations — Organizations and think tanks like RAND, Stratfor, Oxford Analytica, OODA, and others offer better analysis and actionable intelligence than any news station does. Scroll to the Information section below for links and to sign up for the free reports from the major players.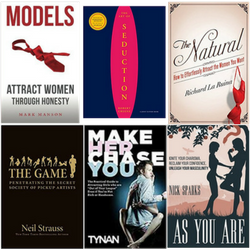 Books —Make Her Chase You by Tynan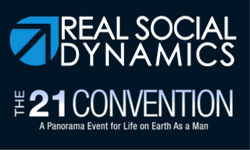 Online Resources — Real Social Dynamics
Additional Attitude Resources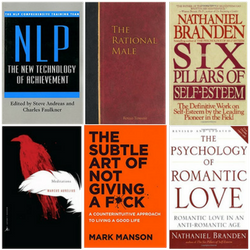 Books — NLP: The New Technology of Achievement
The Rational Male by Rollo Tomassi
The Six Pillars of Self Esteem and The Psychology of Romantic Love by Nathaniel Brandon
The Subtle Art of Not Giving a F*ck by Mark Manson
LIVING THE GENTLEMAN SPY LIFESTYLE
Everybody thinks that living like 007 is all about the hot cars, hotter women, and living the life of adventure. And it can be. But there's more to it. Living the gentleman spy lifestyle means living the best life you can.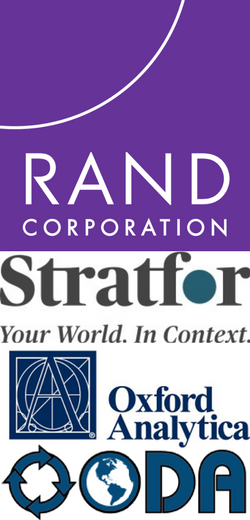 Private Intelligence Organizations — Private intelligence organizations and think tanks like RAND, Strategic Forecasting (Stratfor), Oxford Analytica, and OODA will give you not only the news, but comprehensive analysis of what happened, why it happened, and what it means going forward.
Sign up for the free subscriptions here:
RAND: go to RAND.com and register for an account. Once you've registered, you can sign up for RAND Policy Currents (weekly), RAND Review (six times a year), and special reports from RAND divisions, Health Quarterly, policy updates, congressional updates, and more.
Stratfor: go to Stratfor.com. Click the "Sign In" button — there's a link there to register for free access. Once you've registered, you'll receive an e-mail to sign up for The Brief, a tri-weekly newsletter highlighting major events and trends, as well as a link to read their annual forecast, the big-picture evaluation of the upcoming year. The Stratfor Horizons blog is also good reading.
Oxford Analytica: sign up for the Weekly Brief (sent every Friday) first. You can also request trial memberships to their Daily Brief and Global Risk Monitor subscription analysis services.
OODA Loop: sign up for the OSINT Daily newsletter. Also check out their cool concepts and cool quotes pages.
Other good options include Matt Devost's Global Frequency newsletter (sent every Sunday), and Bruce Schneier's Crypto-Gram newsletter.
UPGRADE YOUR LIFE! LIVE LIKE A GENTLEMAN SPY!
Free Report Reveals...
7 Steps You Can Take TODAY To Start Living The Gentleman Spy Lifestyle!
NO SPAM GUARANTEE.
We value privacy and security.
Your e-mail will never be sold or given out.
Full Disclosure: It should be assumed that any or all products and services linked to are affiliate links. At no extra cost to you, Gentleman Spy may be compensated when you purchase from a provider. Gentleman Spy is a participant in multiple affiliate programs including the Amazon Services LLC Associates Program, an affiliate advertising program designed to provide a means for sites to earn advertising fees by advertising and linking to Amazon.com and other external resources.